Archive for the 'Public Appearances' Category
On March 6, Reese attended the P. S. Arts Bag Lunch. She was photographed with Zooey Deschanel. L.A. socialite Colleen Bell, hosted the fourth annual event at her Bel-Air home with Elizabeth Stewart from The New York Times and C Magazine's George Kotsiopoulos.
With 100 percent of the proceeds going to arts education for California's public schools, attendees Reese Witherspoon, Zooey Deschanel, and Kristin Davis could feel good about spending big. After raising $180,000, everyone grabbed a "brown-bag lunch" filled with a Cobb salad or a gourmet sandwich and headed to the garden, where, Bell notes, "lots of sangria with fresh fruit" was served.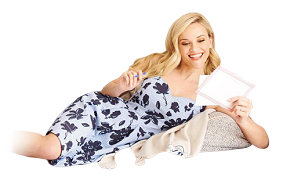 snapsbyreese
@ReeseW
ReeseWitherspoon
ReeseWitherspoon
Current Projects
Big Little Lies (2019)
Season 2 available now on HBO
Role: Madeline
Genre: HBO TV Series - Drama
News / Info / Photos / Official Site
The Morning Show (2019)
Season 1 available now on AppleTV+
Role: Bradley Jackson
Genre: Apple TV+ Series - Drama
News / Info / Photos / Official Site

Little Fires Everywhere (2020)
Season 1 premieres March 18th 2020
Role: Elena Richardson
Genre: Hulu TV Series - Drama
News / Info / Photos / Official Site

Sing 2 (2020)
To be released December 25th 2020
Role: Rosita
Genre: Animation, comedy, musical
News / Info / Photos / Official Site

Legally Blonde 3 (2020)
In production
Role: Elle Woods
Genre: Comedy
News / Info / Photos / Official Site
→ Full Filmography
→ Rumoured Roles News → All Projects In Development
Latest Photos
View 200,000+ Reese photos in our Gallery
Glamour Tweets
Favourite Affiliates
View All Affiliates
Site Information
Contact Owner: By email
Opened: November 2001
Hosted By: Flaunt.nu
Currently 23 Users Online



Glamour Reese Witherspoon is an unofficial fansite dedicated to supporting and promoting the career of Reese Witherspoon. We have no contact with Ms Witherspoon or her family or management. No copyright infringement is intended through the use of content within this website ...


Disclaimer Privacy Policy DMCA